m
..Sign up for free. Here's what we can do for you:

The sale or purchase of your home is too important to trust it to any agent. We'll refer you to an agent in your area carefully selected for his/her experience, training, and consistently high client satisfaction.
If you are relocating, finding a great agent in your new city is difficult. We'll take care of that.
When you buy or sell through the agent to whom we refer you, you will earn frequent flier miles that you can redeem for travel on any airline, with no blackout dates.
Since the participating agents belong to their local Multiple Listing Service (MLS), they can help you buy any house listed by any broker in your area. As your advocate, your agent will negotiate the best deal for you and help you avoid the hassle of having to deal directly with many different listing agents.
If you buy a house listed in the MLS, the agent's services to you as a buyer are free.
| | | |
| --- | --- | --- |
| Real estate, real estate listing, Florida real estate, Realtor, real estate Agent, Broker | | buy, sell, frequent flier, frequent flyer, mile, home, home buying, home for sale, house, house for sale |
When you sign up, you will be contacted by an agent who will arrange an introductory meeting. If you choose not to work with that agent, you have no further obligation.
---
How many miles can I earn?
The number of miles you earn is a function of the contract price of the property, as shown in the table below:
| | | | |
| --- | --- | --- | --- |
| $70,000 | to | $99,999 | 12,500 miles |
| $100,000 | to | $149,999 | 25,000 miles |
| $150,000 | to | $199,999 | 37,500 miles |
| $200,000 | to | $299,999 | 50,000 miles |
| $300,000 | to | $399,999 | 75,000 miles |
| $400,000 | to | $499,999 | 100,000 miles |
| $500,000 | to | or greater | 125,000 miles |
You can earn miles when you sell and when you buy. For example, if you sold a house for $150,000 and bought one for $200,000, you would earn 37,500 + 50,000 = 87,500 miles.
Properties under $70,000 do not qualify for this program.
---
Do you have a participating agent in my area?
We can refer you to participating agents in all 50 U.S. states. Please note: due to state law, if the property you are buying or selling is located in one of the 14 states listed at the bottom of this page, you cannot be awarded miles. We work with all the major brokers such as RE/MAX, Century 21, Coldwell Banker, ERA, as well as regional companies and independents. All agents have earned the Certified Residential Specialist® (CRS) designation by taking all the required courses and electives and completing over 75 transactions. That means all our affiliated agents have years of experience and are highly dedicated to their professions. Only 5% of Realtors have earned the CRS designation.
If you wish, you can specify what broker and even which agent you would like to work with and we will accommodate your wishes whenever possible.
---
What do I need to do next?
If you are ready to list your house or start shopping for one, fill out the online form by clicking on the Sign Up button (read the Terms and Conditions first by clicking on the link at the bottom of this page). A participating agent will contact you within 3-5 business days. You are not eligible if your home is currently listed with a broker or if are currently under a buyer agency agreement with a broker. If you have any questions, do not hesitate to and we will respond promptly.
---
Buy or sell your home through a participating real estate agent and fly away!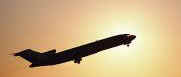 Client Testimonials
My wife & I think Joan Costello [the agent Avviva referred us to] was fantastic. Lots of good follow through. I would definitely recommend her to others looking for a house in Austin.

Thanks for processing our award so quickly.

W. Shields, Austin TX


We thought Jerry North with RE/MAX did an excellent job at marketing our house, keeping us informed on the progress, letting us know our options, and advising us on the buyers' offer. We'd highly recommend him to others for selling a house.

We closed on our new home on Sept. 10. We used the services of Roberta Smith with Coldwell Banker. She was a very good buyer's agent and very responsive to our needs.

All-in-all, we were very pleased with the agents you referred to us. We'd use your service again in a heartbeat.

J. Suever, Columbus IN


I found the Howard Perry & Walston office in Hillsborough easy to work with. If ever requested, I would enthusiastically recommend Susan or her colleague, Suzette Andrews.

K. Ng, Hillsborough NC